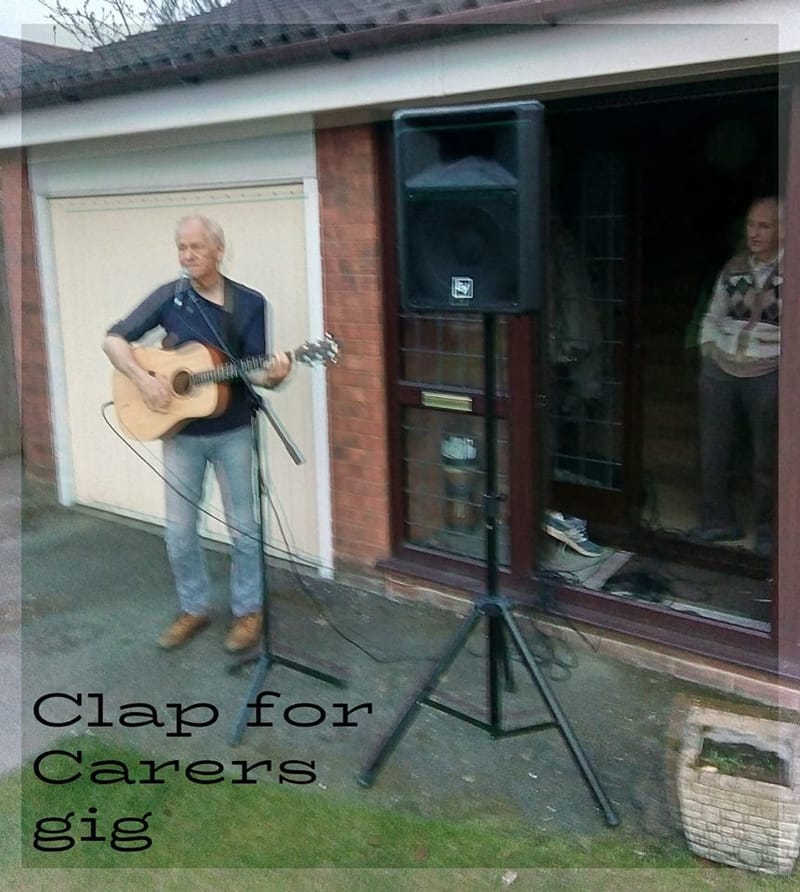 Times are strange yet busy. Only one gig per week and that's the "Clap for Carers" evening. People from around the area are coming to see what's going on (while standing at a safe distance from each other) as we belt out a few songs through the PA set up in the front garden. The "key-workers" deserve the credit they are getting.
"Greater love has no one than this: to lay down one's life for one's friends" said Jesus in John 15:13.
Each morning at 9:00am live video - Jeannie and I sing a couple of songs and talk about a Scripture or two on the "Emmanuel New Life Church - Burntwood" facebook group. There's quite a number of people on there now.
I am also continuing the "Abraham" study each Wednesday at 7:00pm on zoom. If you would like to join the meeting let me know and I'll send you the meeting ID.
"The page "
Fallen People on a Fallen Planet
" has been receiving a lot of hits lately. The coronavirus pandemic has got people thinking about what the Bible has to say about events like this.
Also since lockdown has been with us the song "I'm Not Good Lonely" has been getting played. I wrote it a few years ago but it's certainly applicable now. It's on Spotify and youtube etc.
Stay safe and please keep well.
Love Paul