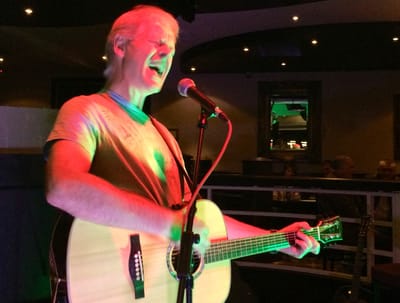 UK lockdown has been a productive time for me.
The Living Stones – Church on the internet is taking up most of my time.
"You also, like living stones, are being built into a spiritual house" (1 Peter 2:5).
The Lord Jesus is moving his church forward. We share prayer requests, thoughts and Bible verses, listen to a Paul 'n' Jeannie live video, and read a daily devotion that will encourage, bless and challenge us.
The church meet as a facebook group and on Zoom. Please feel free to join us.
I've also been involved singing or speaking in other church Zoom meetings, and Rob Halligan asked me to write a small piece for his recording on the psalms. Here it is:
"Life In The Psalms"
Grainy, thirsty, painful, sweaty, stone in my shoe, agh! - It's life as we live it.
Blunt, honest, truthful, sincere, uninhibited - It's life as we see it.
Joyful, cheerful, enraptured, elated, ecstatic - It's life as we want it.
Artful, poetic, lyrical, metrical, rhythmic - It's life as we move in it.
Revealing, prophetic, insightful, doctrinal, sacred - It's life as we need it.
Satisfying, enthralling, captivating, comforting, pleasing – It's life as we enjoy it.
Just, fair, equitable, righteous, honourable – It's life as we deserve it.
Dependable, good, divine, breathed-upon, devout – It's life as we feed on it.
It's life in the Psalms.
The Genesis For Ordinary People site continues to gain hits from around the world. One of the popular questions is
WHY DID TERAH LEAVE THE CITY OF UR
?
Keep well - Grace and peace, Paul